Pine trees are synonymous with Christmas, and there are a bunch of simple and eco-friendly way's that pine cones can be crafted into winter decorations. Please take the time to reflect on Honorable Harvest Teachings before collecting pine cones for your crafts.
In the colder months it becomes difficult for birds to source food. The BCSPCA has advice here on best practice in backyard bird feeding, and Birding in British Columbia has information on what seeds to feed birds in this region. You can use a pine cone to create a simple biodegradable bird feeder by first rolling the pine cone in some unsalted peanut butter, then sticking on some unsalted seeds. Leave the pine cone to dry before hanging it in your back garden with some twine. (ribbon and fishing line can cause harm to birds).
You can make some festive snowy pine cones using a natural method shared on Instagram by The Zero Waste Collective. The method can be found here and uses just twine, scissors, flour, salt, and water to create the effect.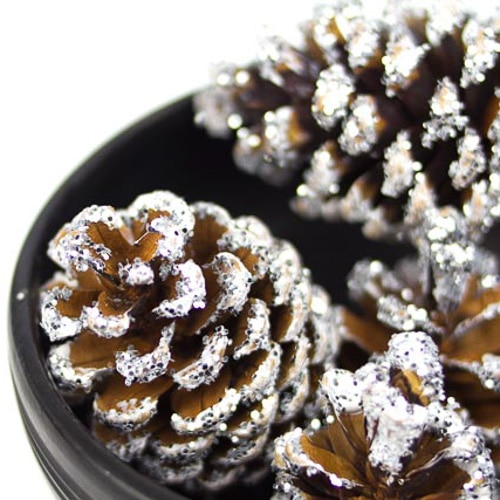 Dipping a pine cone in some glitter easily creates a sparkly ornament. As standard glitter is made from little pieces of plastic you might want to consider using a biodegradable glitter brand. Local community member 'The Glitter Dealer' sells some on Instagram or on Etsy.
This year we are inviting neighbours to join us in decorating the parklet in front of Gordon House with their crafted wildlife friendly decorations. Feel free to drop by anytime and add your creations to the trees in front of the building! All we ask is that you please respect others by wearing a mask and keeping a safe distance.
This resource on wildlife friendly winter decorations has been done in partnership with the Park People. Please check out their website and Facebook for more information on all of the cool things that they do.