Our youth programs provide a safe and welcoming space for young people ages 10-18 to connect, learn, and build an inclusive and positive community together. We aim to provide opportunities for motivated young people coming from various backgrounds, to create meaningful friendships, undergo skill-building, volunteer alongside their friends, and share their initiatives.
Youth Lounge
Safe and welcoming space for youth ages 11-18 to meet peers, enjoy free snacks and beverages, and participate in various fun activities offered:
Board games
Multi-gaming table
Creative Corner
Reading space
Special events
And more!
Every first week of the month: Movie Week
March Movies:
Tuesday, Feb. 28th – Ratatoulle
Thursday, Mar.2d – 13 Going 30 (PG-13)
When: Tuesdays and Thursdays,
3:30 pm – 5:30 pm
Where: Gordon Neighbourhood House (1019 Broughton St.)
Youth Leadership Council
This is a perfect opportunity for youth interested in exploring pathways to leadership and getting extra volunteering hours, while having fun alongside their peers. Youth Leadership Council will meet on a monthly basis to discuss special events and programs for youth around West End. This is a great chance for motivated young people to make a difference!
Youth Leadership Council members will also have an opportunity to apply for $200 honorarium to support and lead special events and programs.
Ages 13-18
Our Youth Lounge!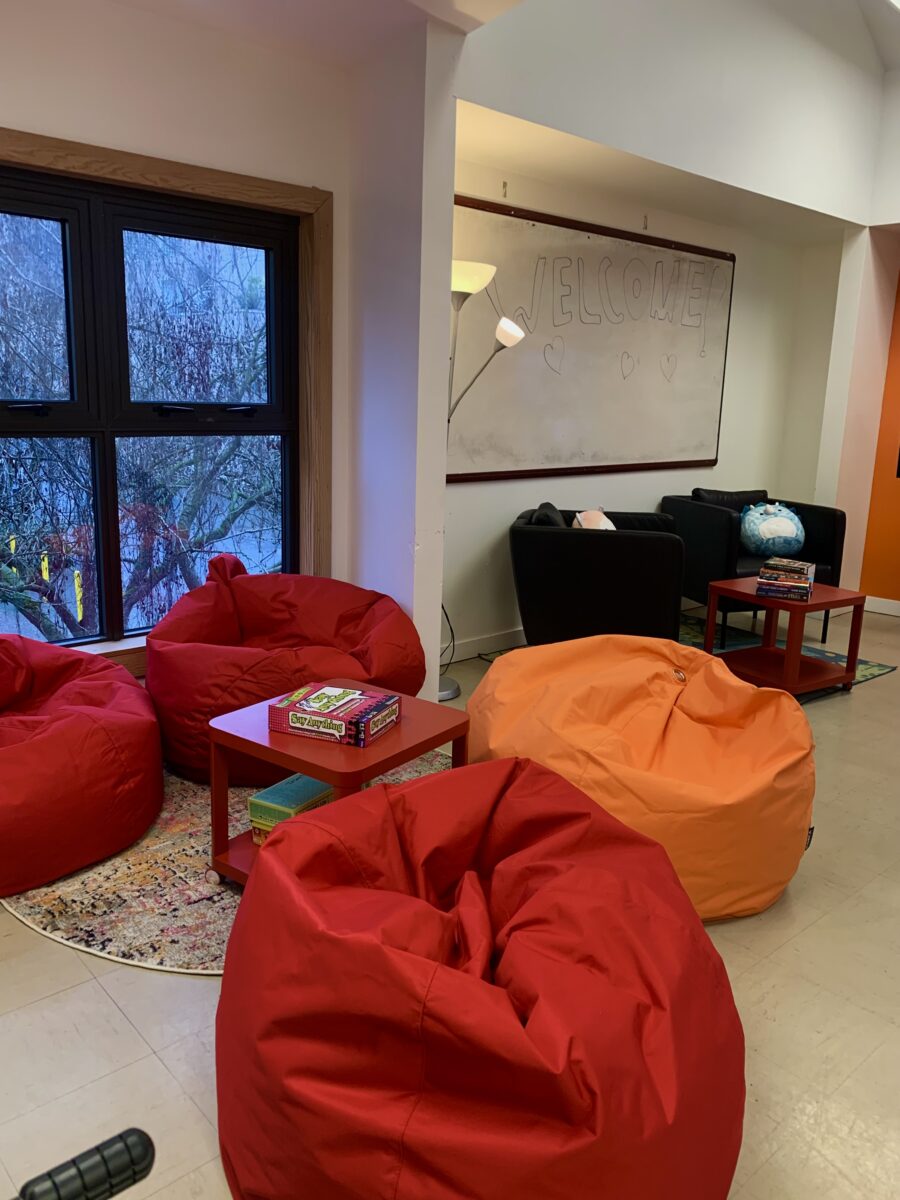 Youth Small Grants
Got an idea for a project or event that youth in the neighborhood would love? Share with us and get a Small Neighbourhood Grant (up to $500) to bring it to life! Examples include but are not limited to: karaoke, movie night, yoga class, arts & crafts workshop, 2SLGBTQ+ youth night, etc.
Applications open in March, 7th 2023.
Youth (ages 12-24) residing in the West End or Downtown, Vancouver.
Indigenous youth from any neighbourhood are eligible to apply.
Youth Special Events
Special events for youth are focused on community care and inspiring youth to try new things, access volunteering opportunities, and meet peers. Our special events vary each month.
March, 2023
Watercolor Art Workshop: March 18th, Saturday, 12 pm – 1 pm
Exploration of contour drawing and watercolor painting techniques in portrait creation.
Self-portraits can be a valuable tool for understanding ourselves in a variety of ways. For example, when we create a self-portrait, we have to take a close look at ourselves and consider how we want to represent ourselves to the world. This process of self-reflection can help us gain insights into our personality, values, and self-image.
By Donation (pay what you can)
Materials will be provided
Youth (ages 12-18)
Please email anfisa@gordonhouse.org 
Youth programs have been created in partnership with United Way British Columbia.
To learn more about United Way please visit uwbc.ca